| | |
| --- | --- |
| Wavelength | 808nm/755nm+808nm+1064nm |
| Laser Output | 500W/600W/800W/1200W/1600W/1800W/2400W |
| Frequency | 1-10Hz |
| Spot Size | 15*25mm/15*35mm/25*35mm |
| Pulse Duration | 1-400ms |
| Energy | 1-180J/1-240J |
| Cooling System | Japan TEC cooling system |
| Sapphire contact cooling | -5-0℃ |
| Operate Interface | 15.6 inch android screen |
| Gross weight | 90kg |
| Size | 65*65*125cm |
In the treatment procedure, a series of low fluence, high repetition pulses increases the temperature of both the hair follicle and the surrounding, nourishing tissue to 45 degrees Celsius. This more gradual heat delivery uses the chromophores into the surrounding tissue as reservoirs to effectively heat up the hair follicle. This, along with the heat energy absorbed directly by the hair follicle, damages the follicle and prevents re-growth. 808nm Diode laser epilation equipment is particularly effective to hair follicle melanocytes without injury surrounding tissue. The laser light can be absorbed by the hair shaft and hair follicles in the melanin, and converted into heat, thus increasing the hair follicle temperature. When the temperature raises high enough to irreversibly damage the hair follicle structure, which disappears after a period of natural physiological processes of hair follicles and thus achieves the purpose of permanent hair removal.We have sold a lot of products to all over the world. Our company participates in many exhibitions every year, such as Italy, Dubai, Spain, Malaysia, Vietnam, India, Turkey and Romania. There are some photos below: Package and delivery We package the machine in export standard metal box, and we use DHL, FedEx or TNT to delivery the machine to you by door to door service.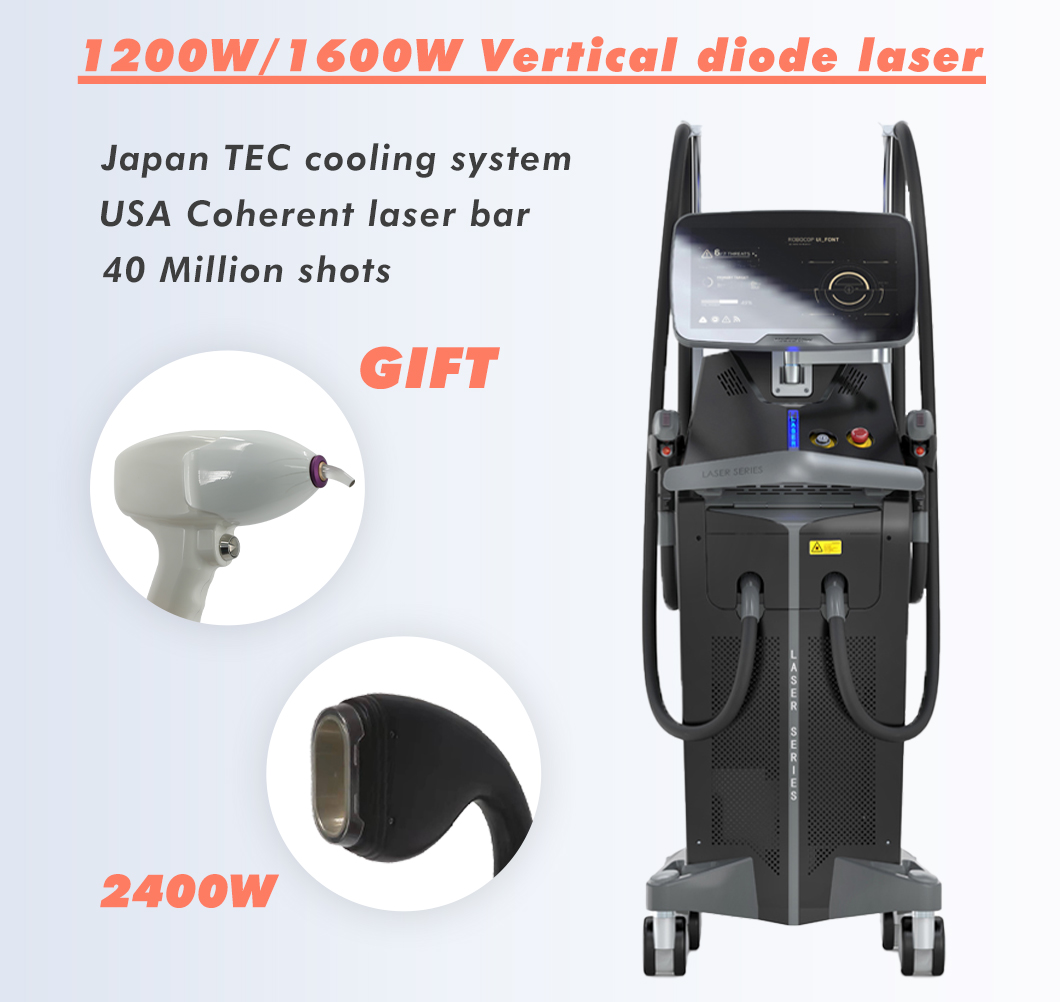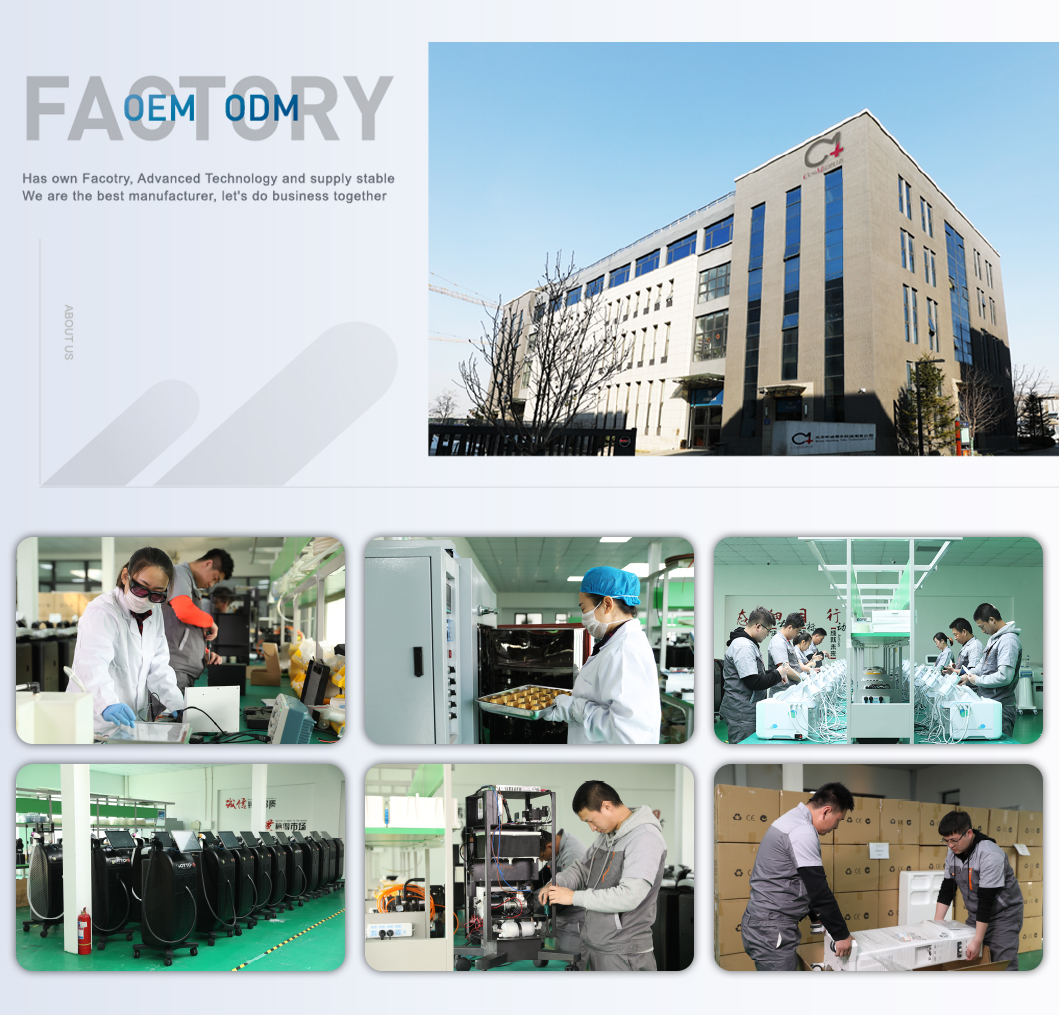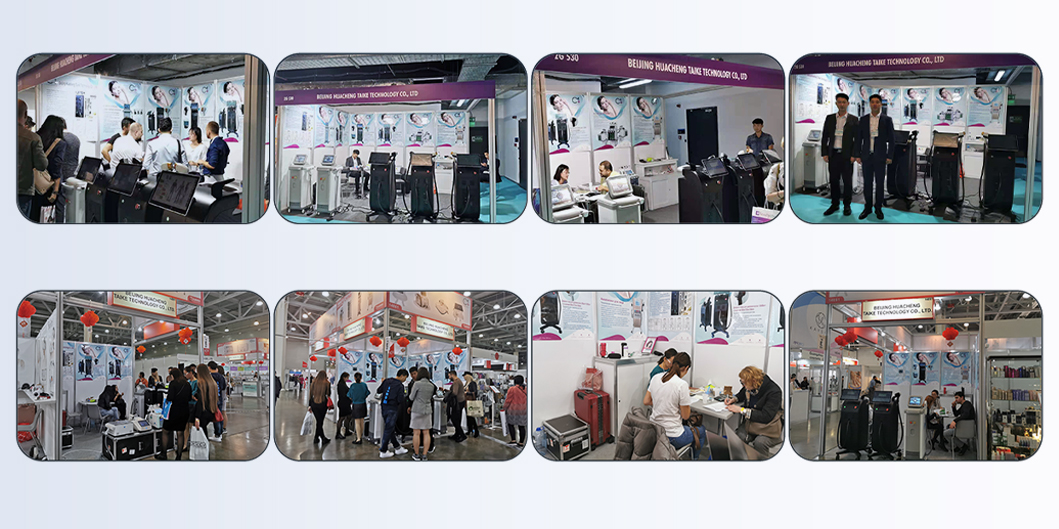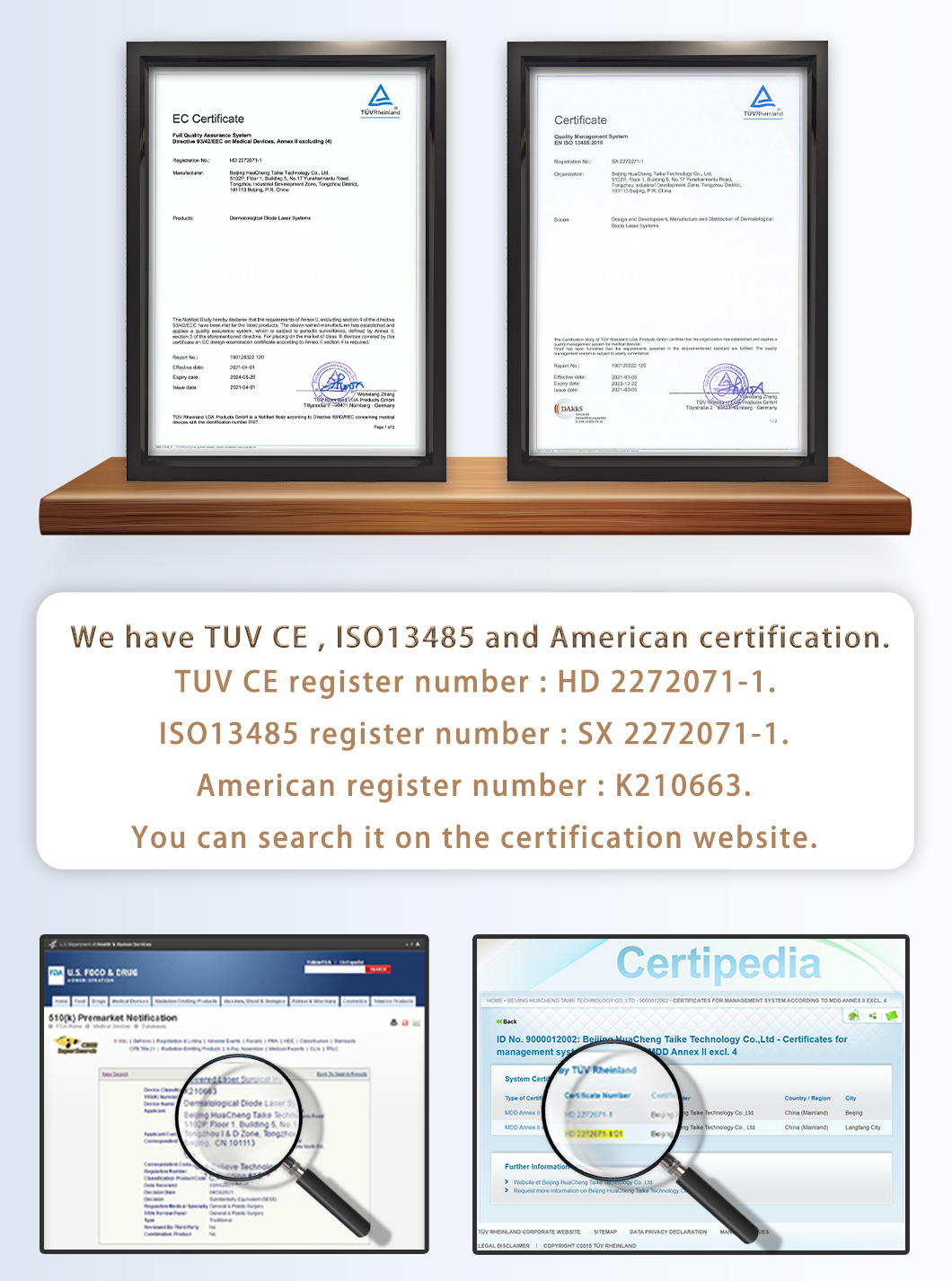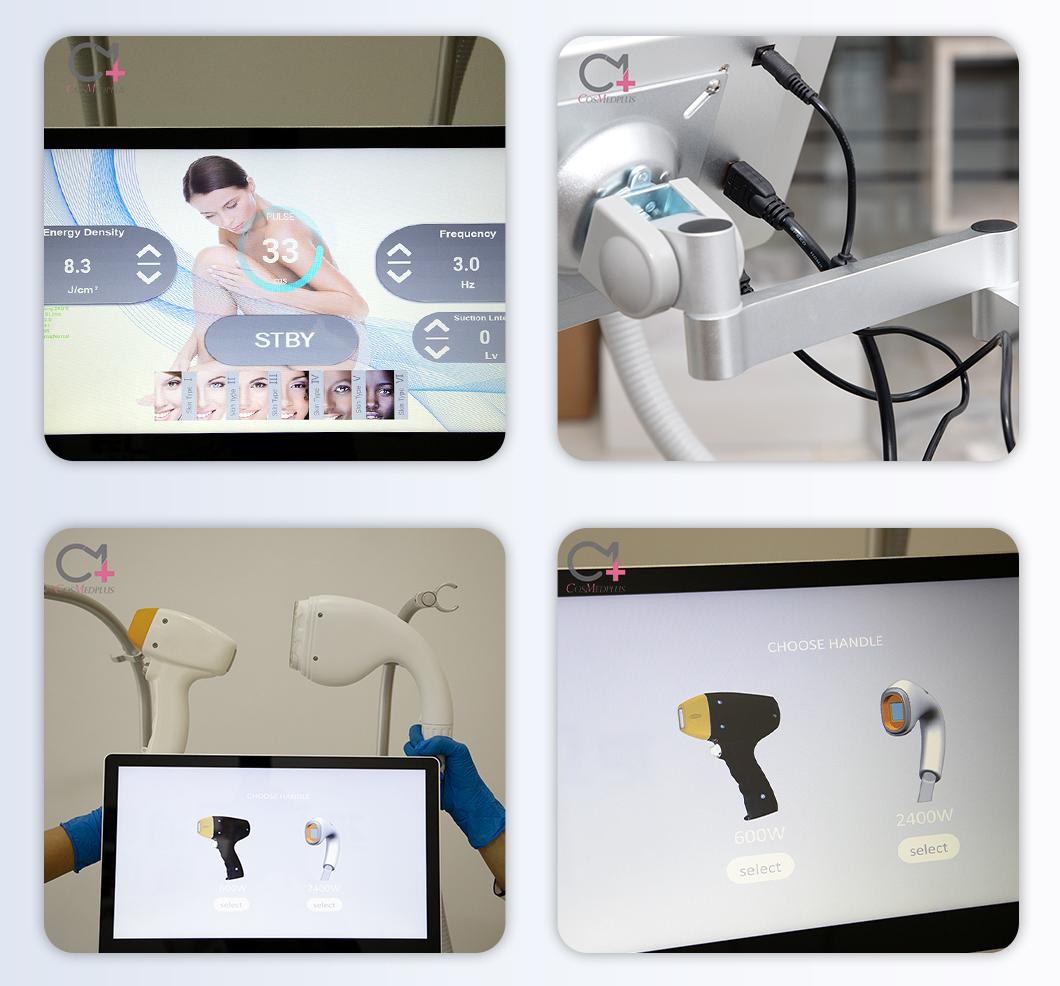 1.USA Imported coherent laser bar is more stable. And 1200W high power output laser energy can achieve the best hair removal. 2.Low investment and high return. The treatment head is guaranteed for 2 years with No limitation. 3.The constant temperature refrigeration module keeps the water temperature at about 20-25 degrees, which can ensure the system to work continuously for 48hours without stop. 4.Using advanced TEC and sapphire contact cooling technology, the terminal temperature is controlled under 5 ° C, and the skin is properly cooled during the hair removal process, while ensuring the possibility of zero frostbite. 5.The frequency reaches 10hz, the treatment is more fast. Certificate: FDA, Medical CE