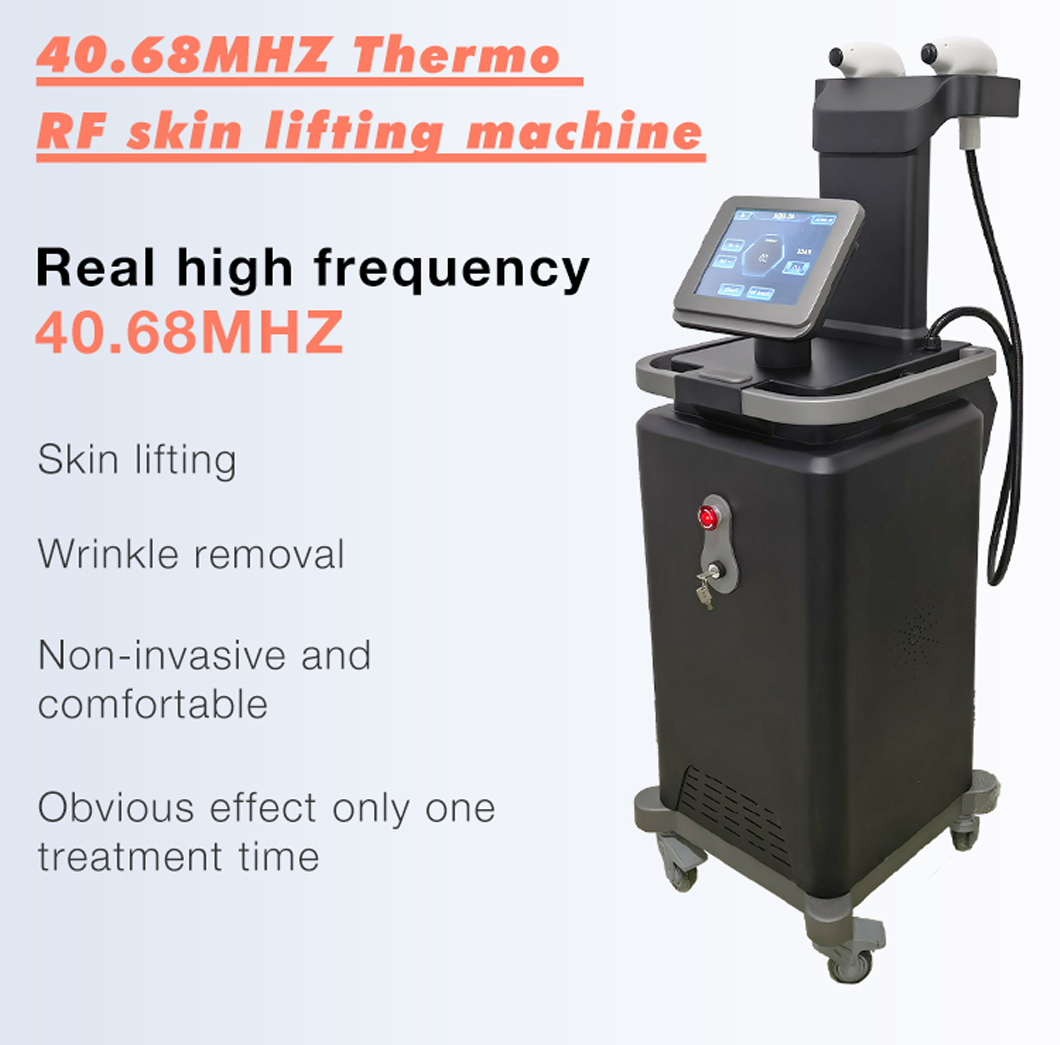 1.High frequency : RF technology with 40.68MHZ high frequency can penetrate deeper skin and energy is more stronger . 2.Comfortable : the RF energy direct to dermis and SMAS layer through epidermis , energy is more uniform and you will feel warm on the epidermis , it is very moderate treatment . it is more comfortable and safe during treatment . What is better , you will sleep during treatment because of comfortable treatment , it can feel very relax . 3.Effective : 40.68MHZ RF can penetrate dermis and SMAS layer , the energy is more stronger ,Thermal energy can get 45-55 degrees faster . so that it can promote the collagen regrowth to get wrinkle removal and skin lifting faster . you will see the obvious effect only one treatment effect . 4.Favor by the most of customers : Because of the 40.68MHZ rf machine stronger energy and comfortable treatment and effective , it is favored by the most of customers . it also has become one way of the life . If you have a spa or salon , you own the machine , it can bring you more benefits . 5.No side effects , no downtime , you can go to work immediately after treatment . 6.No disposables : you can use the machine and handpiece forever .
| | |
| --- | --- |
| Item | 40.68MHZ RF thermal lifting machine |
| Voltage | AC110V-220V/50-60HZ |
| Operation handle | Two handpiece |
| RF frequency | 40.68MHZ |
| RF output power | 50W |
| Screen | 10.4inch color touch screen |
| GW | 30KG |
COSMEDPLUS 40.68MHZ RF is an anti-aging instrument which adopted the latest RF with frequency 40.68MHz, which is an effective anti-aging & body management instrument introduced from Israel technology. The difference between COSMEDPLUS 40.68Mhz RF and traditional RF is that 40.68Mhz RF is approved by International Electric Committee that can be used in medical system. COSMEDPLUS 40.68MHZ RF applies advanced radar navigation and positioning the patent technology to make advanced focused RF energy penetrated to the dermis and SMAS layer. to promote the hypoderm de-composition and metabolism, and to stimulate the collagen and elastic fibers hyperplasia and recombine , then to achieve the effect of tightening skin and reshaping.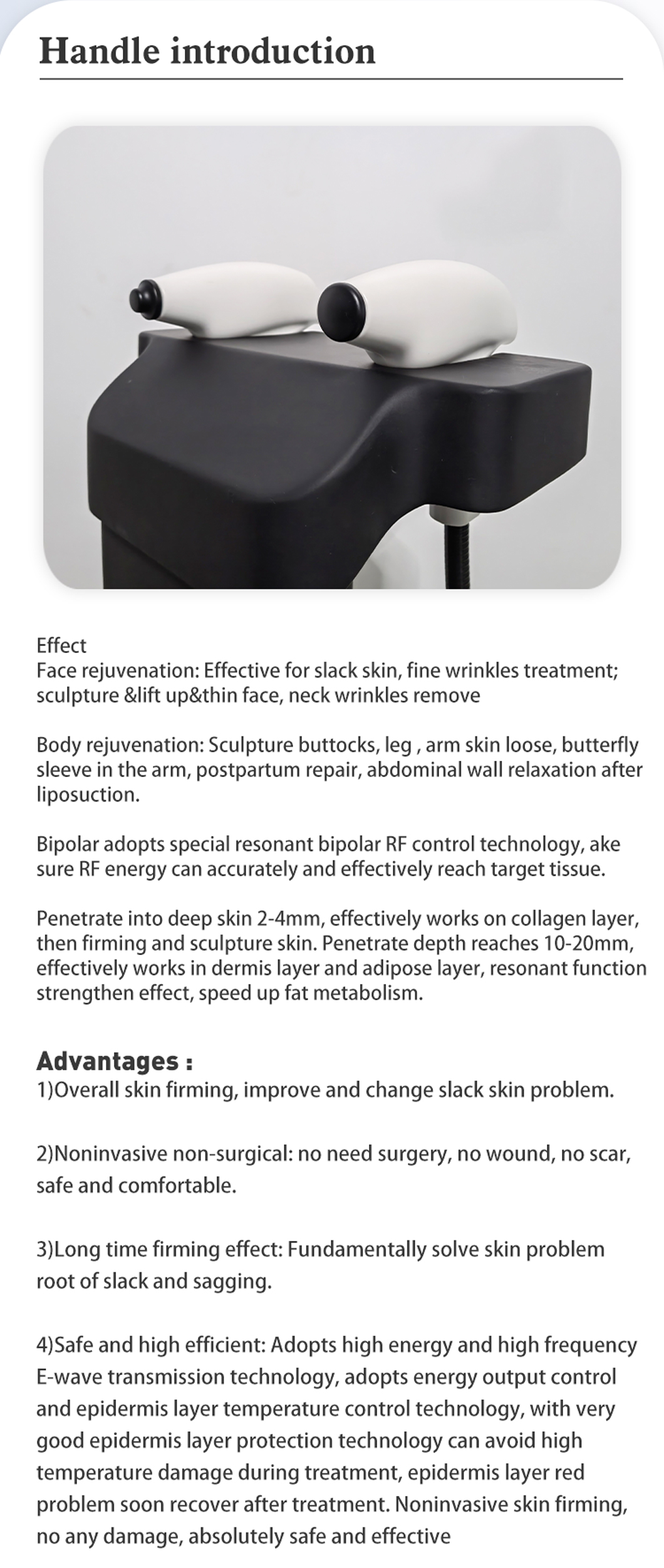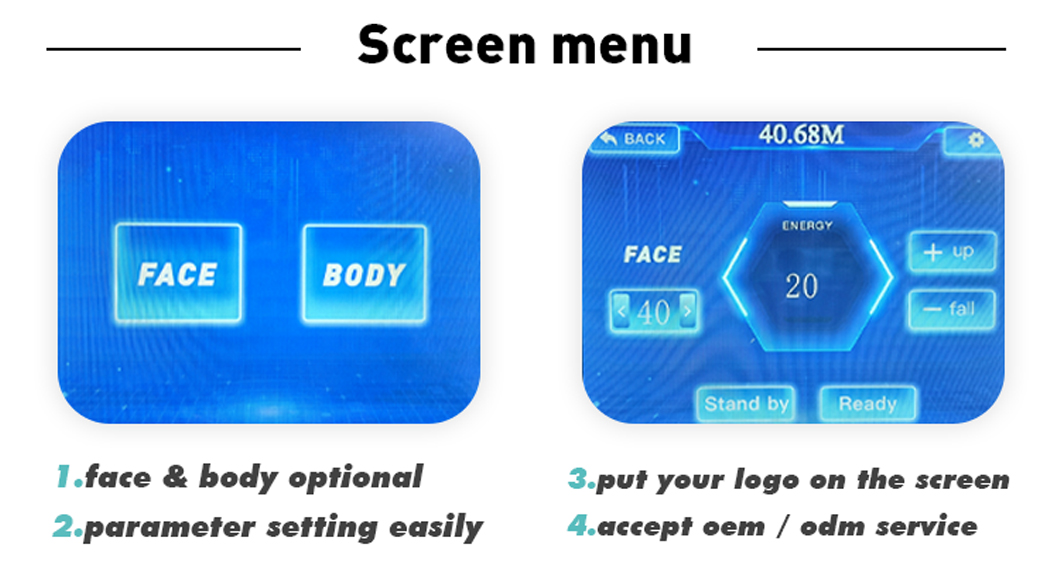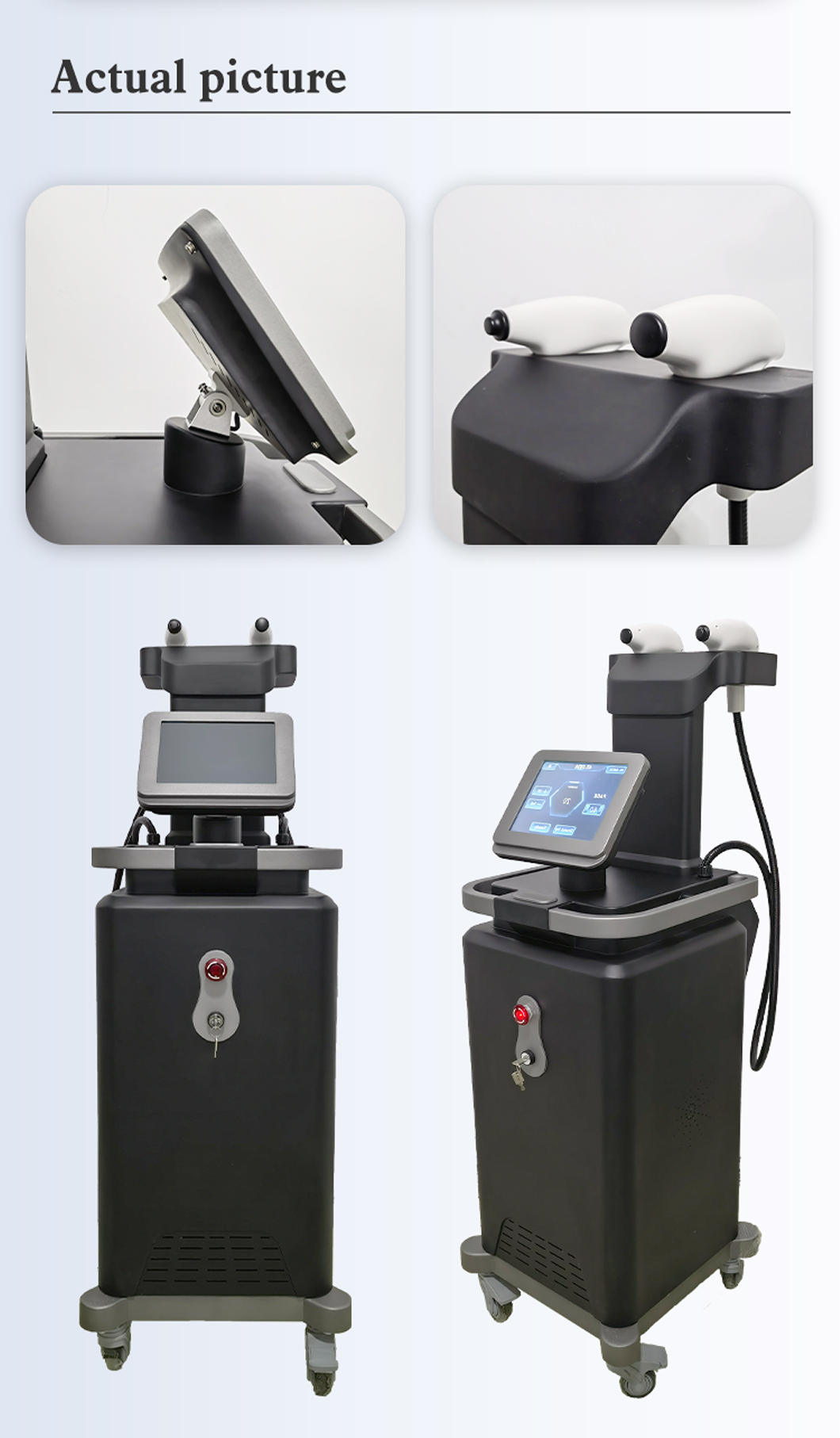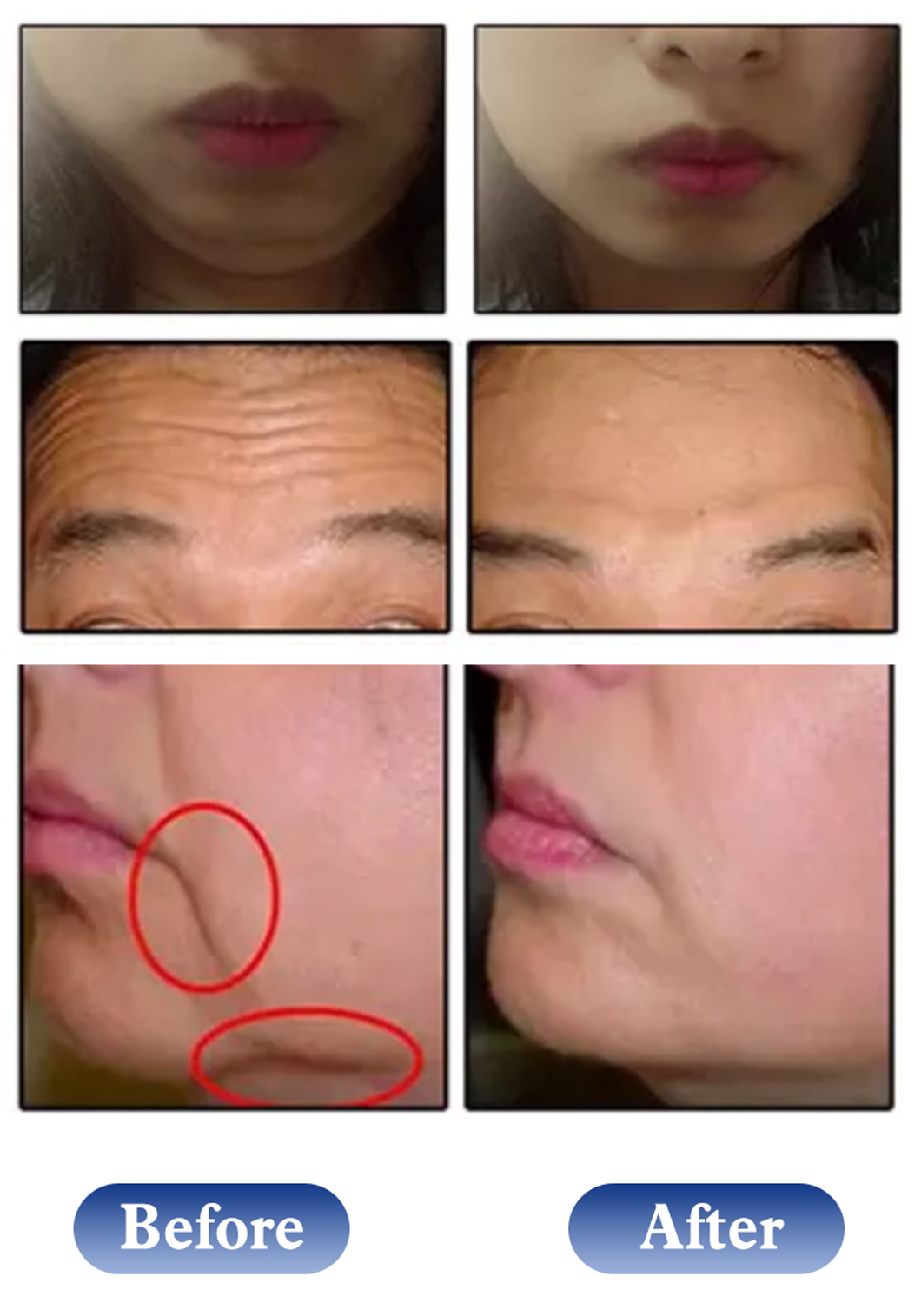 1) Wrinkle removal 2) Face lifting 3) Increased blood circulation 4) Body slimming and fat reduction 5) Help lymph drainage 6) Use with anti-wrinkle gel or collagen recombination gel