1.What is an Alexandrite laser? Alexandrite laser is a kind of laser which uses Alexandrite crystal as laser source or medium.Alexandrit lasers produce light at specific wavelengths in the infrared spectrum (755 nm).It is considered a red laser. Alexandrite laser can also be used in Q switching mode.Q-switching is a technique in which lasers produce high-intensity beams of light in very short pulses. 2.How does an alexandrite laser work? Alexandrite laser is the unique device combining 755nm Alexandrite laser and 1064nm Long pulsed Nd YAG laser .Alexandrite 755nm wavelength due to the high melanin absorption it is effective for hair removal and pigmented lesions treatment. long pulsed Nd YAG 1064nm wavelength rejuvenate skin by stimulating the dermis layer,effectively treating vascular lesions.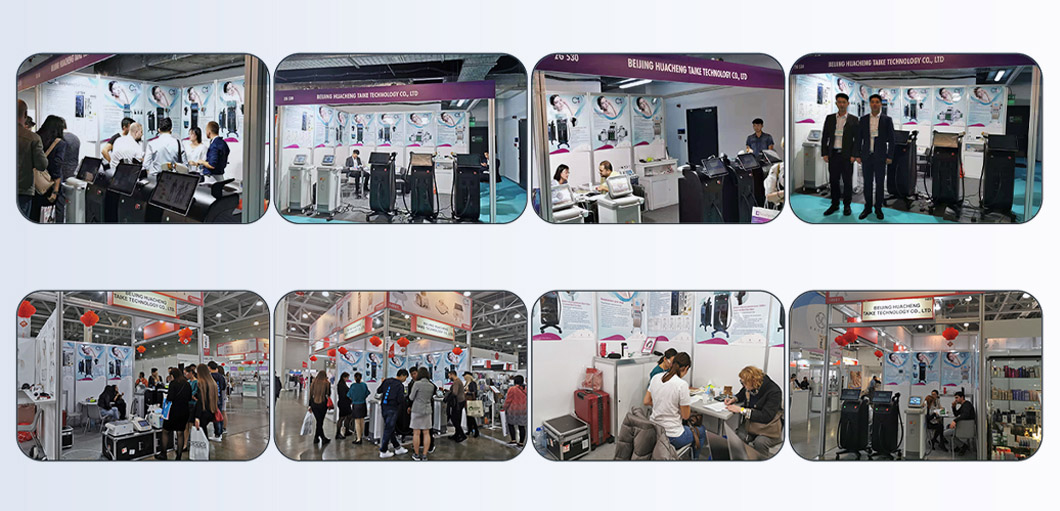 1.Dual wavelength 755nm&1064nm,a wide range of treatments: hair removal, vascular removal,acne repair and so on . 2.High repetition rates : Delivering laser pulses faster , treatment more faster and efficient for patients and operators 3.Multiple Spot Sizes from 1.5 to 24mm are suitable for any area of the face and body , increase treatment speed and increase comfortable feeling 4.USA imported Optical fiber to ensure the treatment effect and longer lifetime 5.USA Imported Double lamps to ensure stable energy and longer lifetime 6.Pulse width of 10-100mm,longer pulse width has a significant effect on light hair and fine hair 7.10.4inch color touch screen , easy operation and more humanised 8.Intelligent temperature control system,powerful refrigeration system to ensure maximum laser life 9. The Dynamic Cooling Device(DCD) handpiece delivers bursts of cryogen gas before and after each laser pulse,to maintain comfortable skin temperature during treatment. 10.SPEED: 20/22/24mm Super Large Spot deliver the laser pulse , plus 2Hz repetition rate fasten hair removal and skin care , Save more treatment times . 11.THE GOLD STANDARD OF HAIR REMOVAL: The best hair removal laser among all the represented in the market. 12.NO DOWN TIME: Patients may return to their normal activities immediately after treatments. 13.Exclusive handle design , More light and humanised , Operator never feel tired with longer time working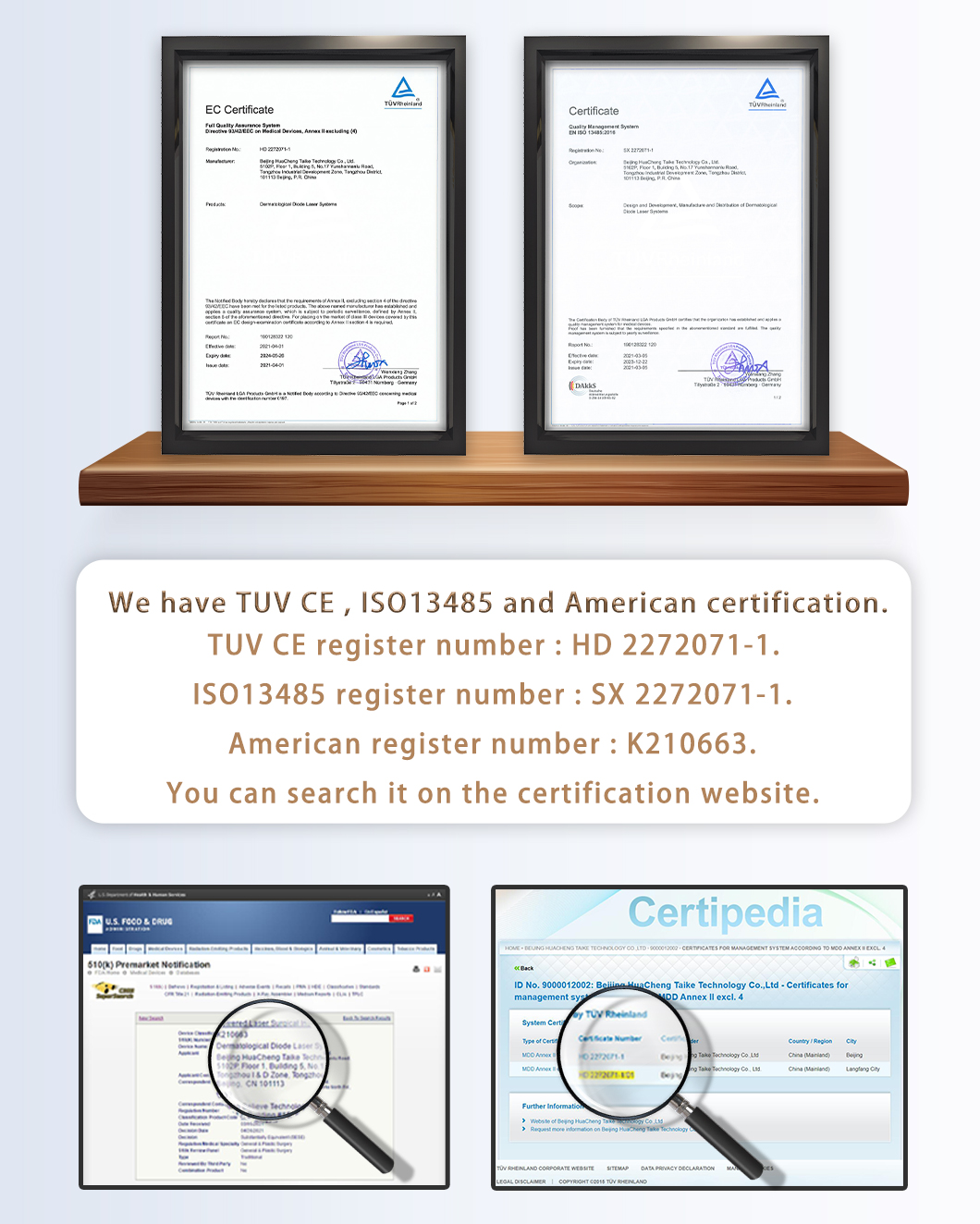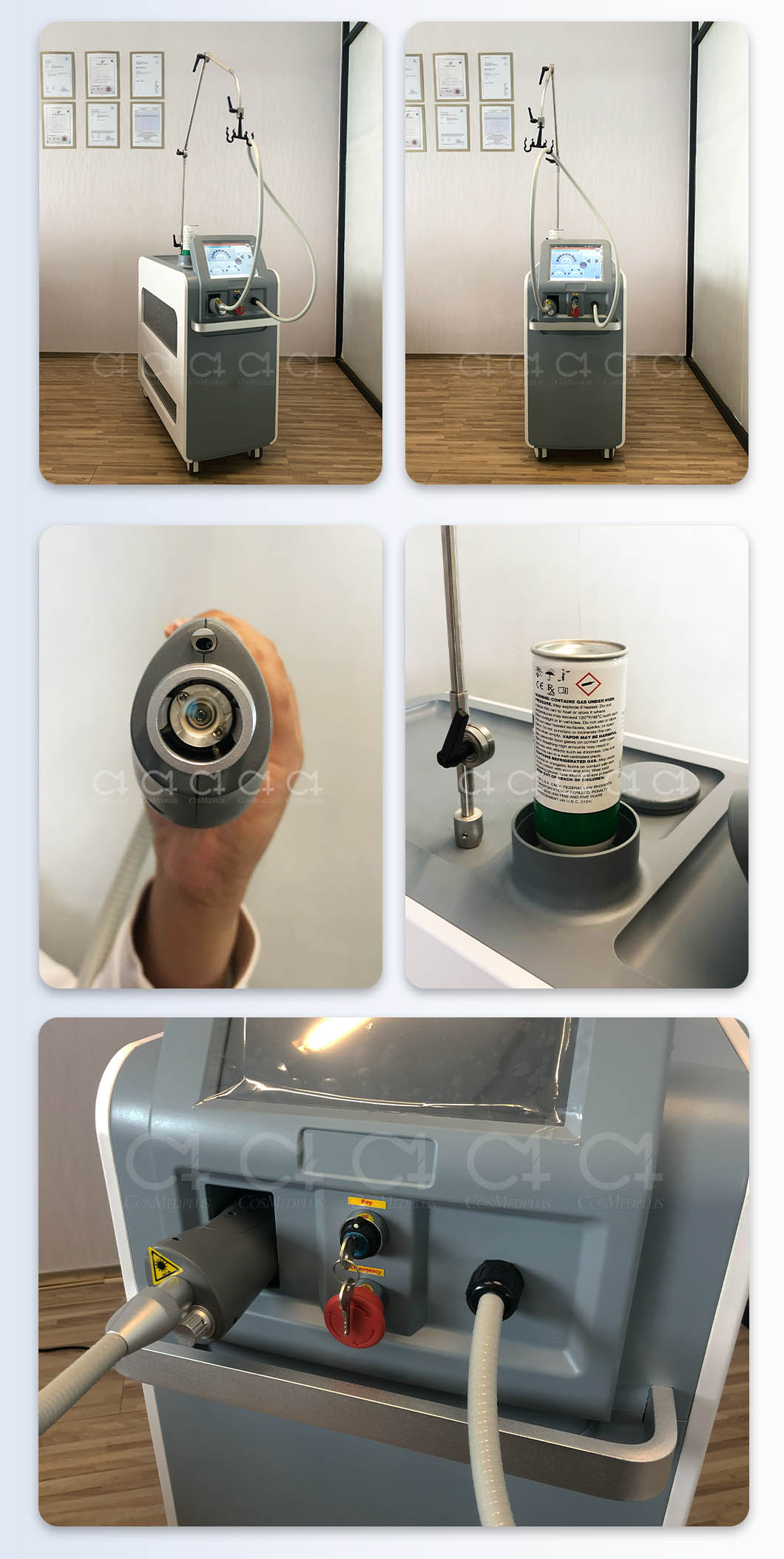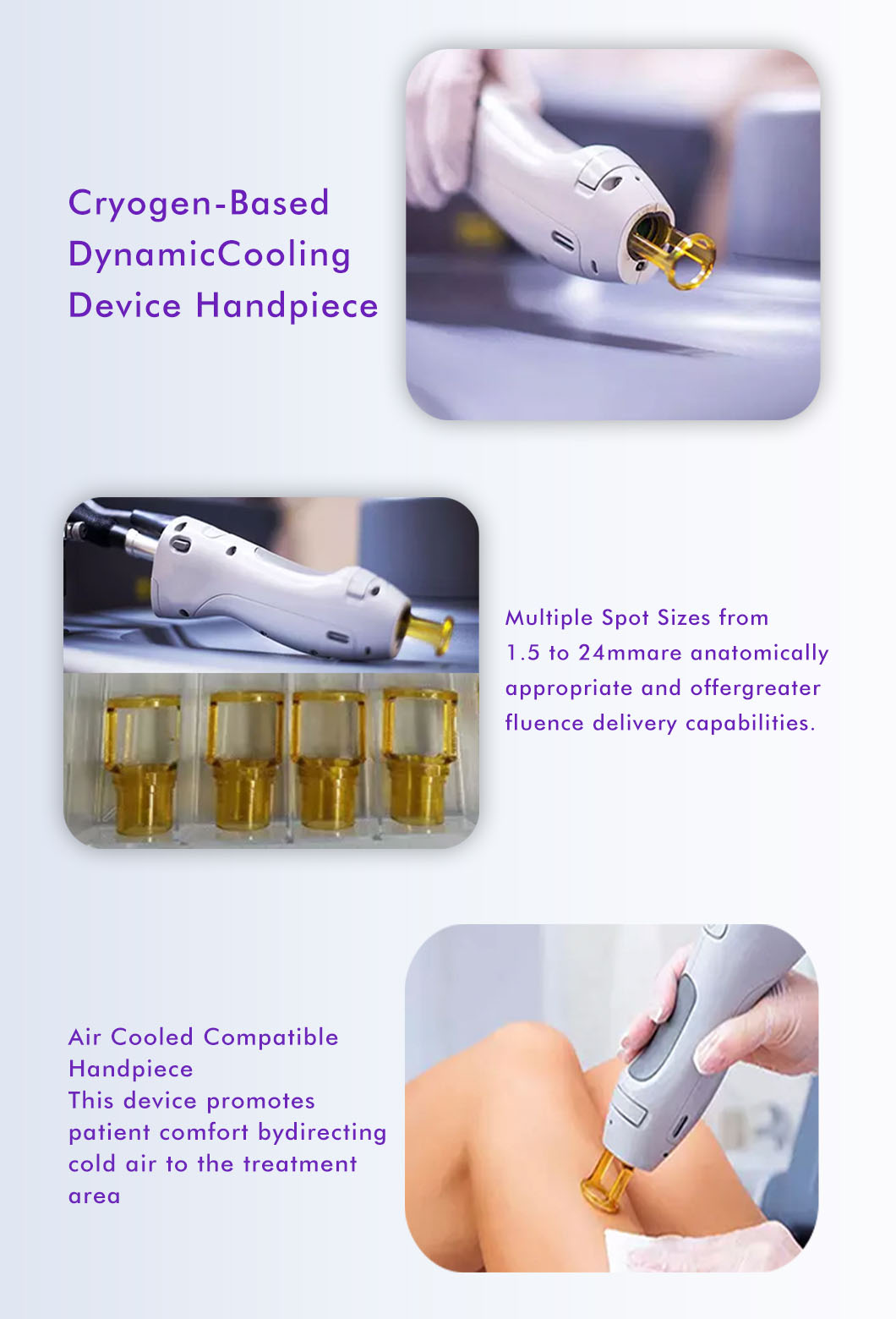 | | |
| --- | --- |
| Laser Type | Alexandrite laser |
| Wavelength | 755nm |
| Repetition | Up to 10 Hz |
| MaxDelivered Energy | 80 joules(J) |
| Pulse Duration | 0.250-100ms |
| Spot Sizes | 6mm, 8mm, 10mm, 12mm, 15mm, 18mm |
| Specialty DeliverySystemOption Spot Sizes | Small-1.5mm, 3mm, 5mm3x10mmLarge-20mm, 22mm, 24mm |
| Beam Delivery | Lens-coupled optical fiber with handpiece |
| Pulse Control | Finger switch, foot switch |
| Dimensions | 07cm Hx 46 cm Wx 69cm D(42" x18" x27") |
| Weight | 118kg |
| Electrical | 200-240VAC, 50/60Hz,30A,4600VA single phase |
755nm Alexandrite Laser : 755nm wavelength has high level of melanin absorption,and low absorption level of water and oxyhemoglobin, so 755nm wavelength can be effective on the target without specific damage on neighboring tissues.